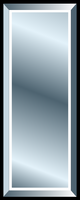 Cadet First Lieutenant is a Junior Reserve Officers Training Corps rank.
Junior ROTC
[
]
The grade of Cadet First Lieutenant (C/1st Lt) is the second cadet officer grade for AJROTC, AFJROTC, and MCJROTC. A 1st Lt usually commands a large flight or Platoon of about 15-20 cadets. At this grade they may also become a cadet executive officer. They may also serve as an aerospace education or emergency services officer.
Cadet First Lieutenants are to be referred to as "Lieutenant" (or "Sir/Ma'am") by other cadets and "Cadet" by Instructors.
Rank
Cadet Enlisted
Cadet Officer

Army,
Air Force,
Marine Corps

Navy,
Coast Guard

Ensign

•

Lieutenant Junior Grade

•

Lieutenant

•

Lieutenant Commander

•

Commander

•

Captain